Last weekend I took some of the Cakebread family to the Perth Royal Show. They had lots of fun! Here are the pictures.

Fifi was quite impressed by this decorators skill...

...while Misha thought these cakes and brownies looked delicious.

Misha met many animals including Basil the rabbit and a baby chicken.

They thought about going on this ride, but decided it looked too scary.

And finally we watched the fireworks.

​Misha bought a show bag

The contents

Sorry about the photos, they wouldn't resize properly. I hope you had a nice holiday
​Caitlyn


It was a lovely sunny day in Sylvania, and Misha Cakebread decided to go for a walk. She told her mum that she was going out, and promised she would be back soon. Misha got her coat (you never knew when the wind would pick up) and went downstairs to the cake shop. On the counter was a small package of cookies and a note that said 'I love you'. Misha smiled. Her ​​mum could always be relied upon to provide a treat.

​As she walked along the path, Misha heard something. It sounded like someone calling out for help! Misha ran along the path towards the sound as fast as she could. Soon she had reached the park. The noise sounded like it was coming from there. She looked everywhere, and finally she found Reepicheep Squeaks up in a tree.

​"What's wrong?" asked Misha. "I was playing hide and seek with Lucy and Popcorn, and climbed up this tree to hide, but now I'm too scared to come down again". Misha thought about it. "I have an idea!" she exclaimed "We can get the ladder from my house to get you down." "Does this mean you're leaving me alone again?" asked Reepicheep. "Yes, but I'll be back as soon as I possibly can."​ Misha rushed home again, and got the ladder out.

​Then she walked back to the park, panting a little, for the ladder was quite heavy. When she got there, Reepicheep was waiting for her with an anxious expression on his face. "I thought you weren't going to come," he said. "You know I wouldn't leave you," Misha replied. She set the ladder up against the tree. It took a lot of work, but she finally managed it.

​Reepicheep scrambled down the ladder. "Thank you so much. Without you I would have been stuck up there forever. Misha smiled. Today had been an eventful day, and she thought it was time to eat the cookies her mum had given her.

Powered by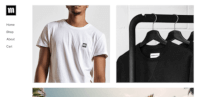 Create your own unique website with customizable templates.