These are the families that live in my Sylvanian village, Macadamia Grove
The Babblebrooks
(The mother, daughter and baby are actually Buttermilk rabbits. The Babblebrooks used to be my mums, but the mother and daughter got ruined, so she got me the Buttermilk rabbits to replace them.)
The Babblebrooks - Grandparents
The Trunks
Father Hugo Trunk. Hugo and his wife Savannah own the Courtyard Restaurant, and he is the maitre d'. Hugo is also on the Macadamia Grove committee.
Mother Savannah Trunk is the cook at the Courtyard Restaurant. She loves going to and hosting parties. Savannah is known for her extravagant hats, and is said to have one for every occasion.
Brother Ivor Trunk goes to the high school in town. He loves playing sport, and has joined all of the teams available to him. He is best friends with Peter Babblebrook.
Sister Nellie Trunk is a waitress in training at her family's restaurant. She also loves dancing, and goes to the Macadamia Grove School of the Arts. Nellie is best friends with Bramble Babblebrook.
Baby brother Peanut Trunk is a mischievous little elephant. He loves playing tricks on the other members of his family, even though he almost always gets into trouble.
Baby sister Nana Trunk is quieter than her brother, and is quite often led into mischief by him. She enjoys playing with her ball, and will cry if someone takes it off her.
The Yapleys
The Buckleys
The Squeaks'
The Whiskers'
(This is a cat family I made with cats from random sets as I didn't want them to be lonely)
The Cakebreads
Mother Fifi Cakebread owns the cake shop in town. She is a marvellous baker, and supplies cake for all the nearby cafes and restaurants.
Sister Misha Cakebread goes to the local high school. She is also passionate about baking, and often helps out in the shop
Little Brother Huckleberry Cakebread's favourite part baking is eating the end result. He is very happy about his mum working in a cake shop, as it means that he gets to sample lots of tasty treats.
The Mistoffelees'
The Maples
The Chocolates
Other Friends
Powered by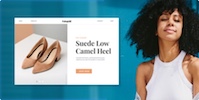 Create your own unique website with customizable templates.