The Northern Mouse, as every little Sylvanian knows, comes on Christmas Eve night to deliver presents to Sylvanians in all four corners of the world (even though the world doesn't actually have corners). But not everyone knows the true story. . . . .

* * * * * * * * * * *

* * * * * * * * * * *

* * * * * * * * * * *

* * * * * * * * * * *

* *

*

"What story would you like tonight Hoppity?" asked her mother, Isabella. "Could we hear about the Northern Mouse again?" The legend of the Northern Mouse was one of Hoppity's favourite stories and was asked for on a regular basis. "All right", she said. Isabella went to get the book of the shelf.

​"Once upon a time", began Isabella, "There lived a poor young mouse who lived in the far north of Sylvania. Every year at Christmas, his village would celebrate by putting together all of their saved-up supplies to make one enormous Christmas pudding to share. The young mouse had often heard about different villages who gave each other presents and had feasts with the whole town. He wished he could do something like this for his village, but as they were so poor, there was no way for him to achieve this.

One day, the mouse heard of a magical city that existed in the northern most place in Sylvania. At once, he decided to go on a journey to find it. He packed a small bag with supplies and set out, determined to find the city. On the way, the mouse encountered many challenges including blizzards, mountains and great lakes, but he struggled on, determined to find the city.

Just as he was about to give up and abandon his search, the mouse suddenly saw a bright light that seemed to come from nowhere. He immediately started towards it, certain it was the city of legend.

​When he reached the light, he realised that it was not the city itself that made the light, but the villagers who lived in the city. Each and every one of them had gathered in the town square, all holding candles and singing. The mouse also noticed something strange - all the residents were reindeer! He was pondering this, when one of the reindeer approached him. The reindeer explained that every year, they all made toys for all the children of Sylvania, but there was no one to deliver them. They had tried to do it themselves, but there just were to many little Sylvanians and not enough of them.

After hearing their story, the mouse thought for a while. Suddenly, his face lit up with excitement. "I have an idea!" he shouted. All the reindeer in the square turned to look at him. "Why don't I deliver all the presents?" The reindeer all thought about this. "Well, there's only one problem, how would you visit all the homes in Sylvania in one night?" Everyone thought about this, it was a big problem. "What about the sleigh?" asked a very small reindeer. All the reindeer felt that this was a very good plan, but the mouse was still confused. "How will a sleigh help?" he asked. "Ah, you see, it's a magical sleigh, the fastest in all of Sylvania. It could go round to all the houses in a single night." "Well, if we want to do this we'll have to go now, because tonight is Christmas Eve!" exclaimed a reindeer. "Come on everyone, you all have to help!"

And so, every year the Northern Mouse brings presents to all the children of Sylvania, and everyone has a very merry Christmas!

* * * * * * * * * * *

* * * * * * * * * * *

* * * * * * * * * * *

* * * * * * * * * * *

* *

*

Merry Christmas everyone, I hope that the Northern Mouse brings you lovely presents!
Powered by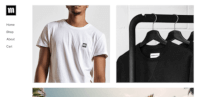 Create your own unique website with customizable templates.